Hello everyone!
Let's start our week out GREAT!

I have got some ideas for what YOU can do to keep yourself exercising
when life gets busy and chaotic!
I love this quote and it reminds me of two things: One- my KIDS!
And Two- taking care of myself as a Woman!

What can you be doing to get yourself into an Exercise Routine this year?

I am guest posting over at my awesome friend's blog- Shambray, her blog is so inspiring and real.
Click on this link below to read how to fit in your exercise as a busy MOM!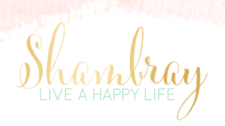 So, head on over there to learn more about how to get into an exercise routine
NO MATTER HOW BUSY YOU ARE!

Thanks for checking in,
Melissa