Who get's in the rut of what to put on the table for your kids and wanting them to actually eat it?
Well you are doing a great job if you expect them to try a different food, but understanding that kids don't always like a new food.
I have found it best to tell them they have to at least try it.
I also get stuck in the rut of just making what I know they will eat, and sometimes that isn't the healthiest choice- Mac N' Cheese here we come.
But I have some tips and healthy meal ideas for you to take some stress away.
Head on over to my friend Shambray's blog where I post once a month with Healthy tips.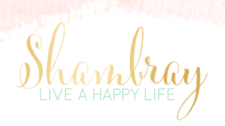 On the post today I give 3 healthy meal ideas for kids, that even Mom's will love to eat!
Thanks for checking in,
Melissa