My post 2 weeks ago about
gives you ideas on keeping with a goal.
It's not just going through the motions that will get you there. Hiccups happen, families need attending to. But if you have a dream of what you want, then you need to know how you are going to get there!
I am guest posting over today at Shambray Blog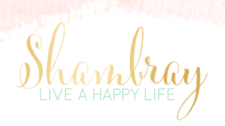 on how to Set a Goal and how to Keep with it!
I give you 4 tips that will help you to set a BIG goal- something you have been thinking about for some time, and How to stick with it!
Head on over to learn what you can do to get to where you want to be!
Thanks for checking in!
Melissa